About Us
"We started Warm & Wonderful in 1979, selling knitted jumpers from a market stall in Covent Garden. We quickly became known for our sheep sweaters — wool jumpers covered with rows of little white sheep, and one proverbial 'black sheep'.

As artists, we've always identified with black sheep ourselves: because of a recessive gene, black sheep are born with black wool in flocks of otherwise white sheep (in a flock of a hundred, there might only be one black sheep!). The sweater seemed to resonate among some other black sheep of the time too: David Bowie, Andy Warhol, Shelley Duvall, Penelope Keith, Anthony Andrews — and, of course, Lady Diana Spencer.

Since Diana's first public appearance in one of our bright red sheep jumpers — at a polo match in 1980 — she and the design have been inextricably linked. As Princess of Wales, she wore the sweater on several other occasions, eliciting a great deal of press commentary and making the design incredibly popular, not only here in the U.K., but around the world.

We never imagined that our sheep jumpers would bring so many people so much joy, though we always had fun ourselves. Our sweaters have been carried in department stores from New York to Tokyo. They've been worn by grannies, and by NBA all-stars. And the Victoria & Albert Museum even has one in their permanent collection.

After so many years, it's lovely to see that this simple design is making people smile."

Sally & Joanna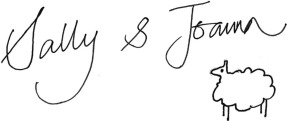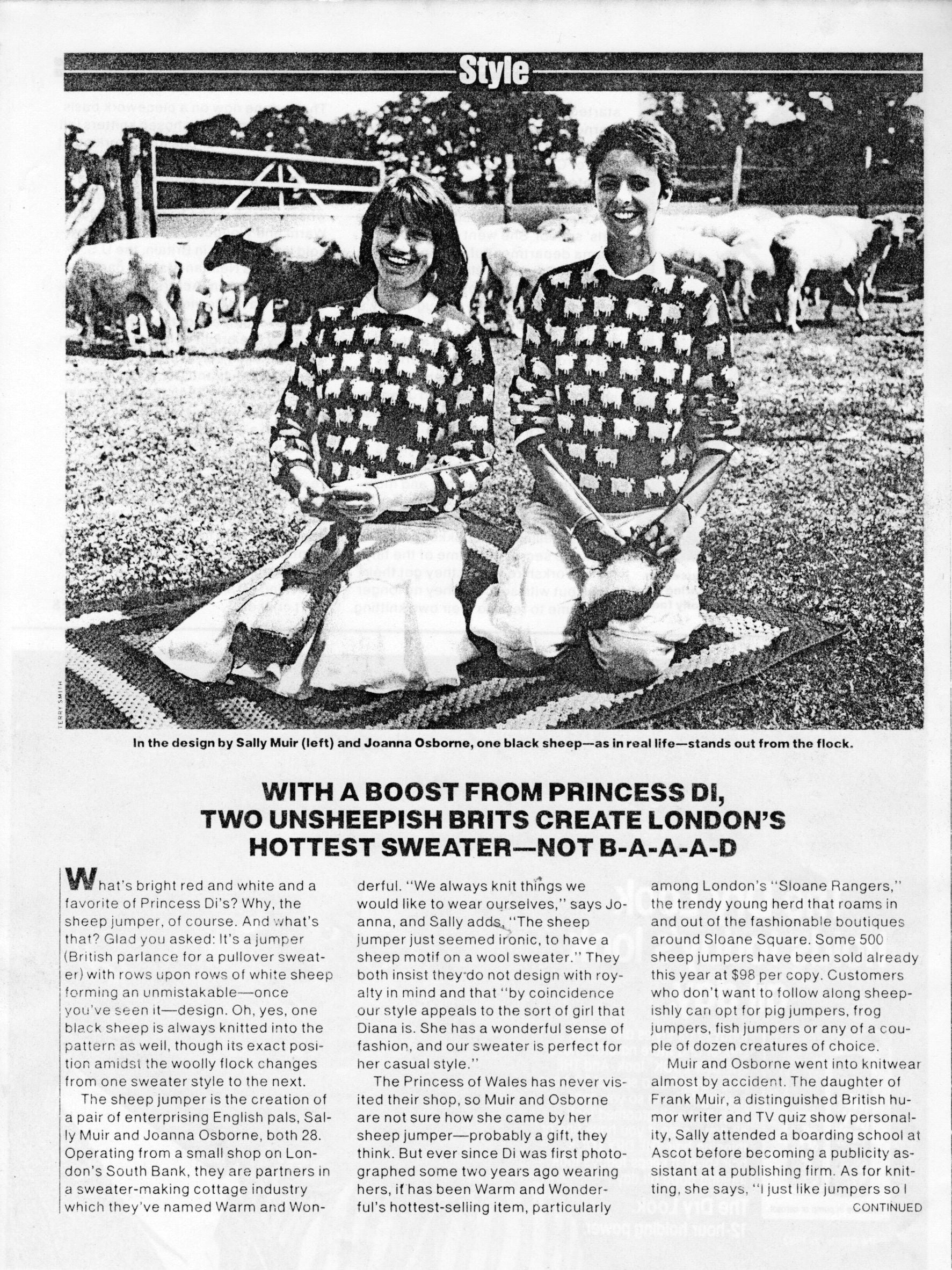 1979
Joanna Osborne and Sally Muir start Warm & Wonderful and create the iconic "one black sheep" design, first in green, then a variety of colours.
1980
Lady Diana Spencer is photographed in a red Warm & Wonderful sheep jumper while watching her fiancé, Prince Charles, at a polo match.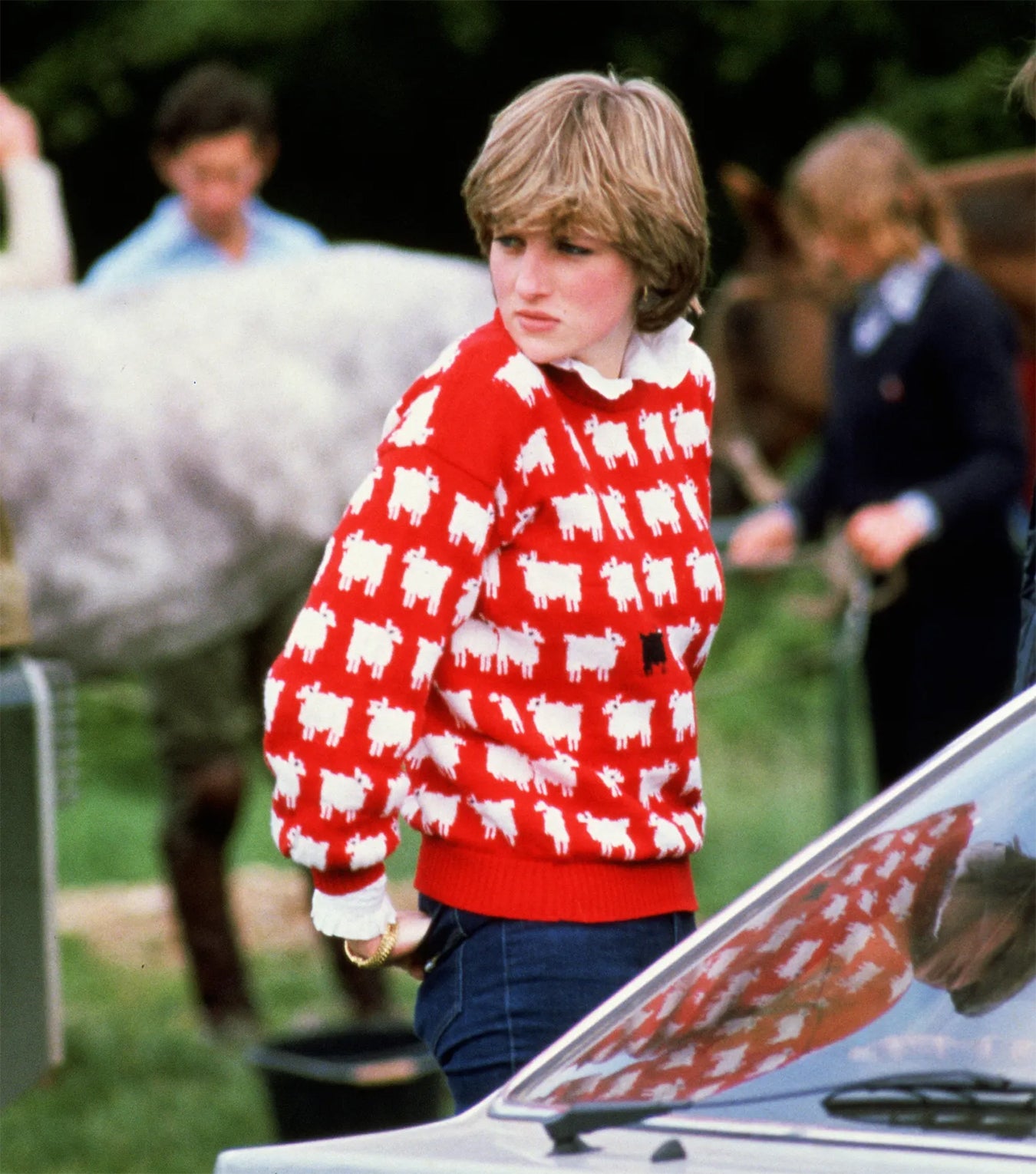 1981
Joanna and Sally run the business from a market stall in Covent Garden.
1982
Diana, now Princess of Wales, is photographed wearing another red Warm & Wonderful sheep jumper at yet another polo match. Joanna and Sally open the first proper Warm & Wonderful shop.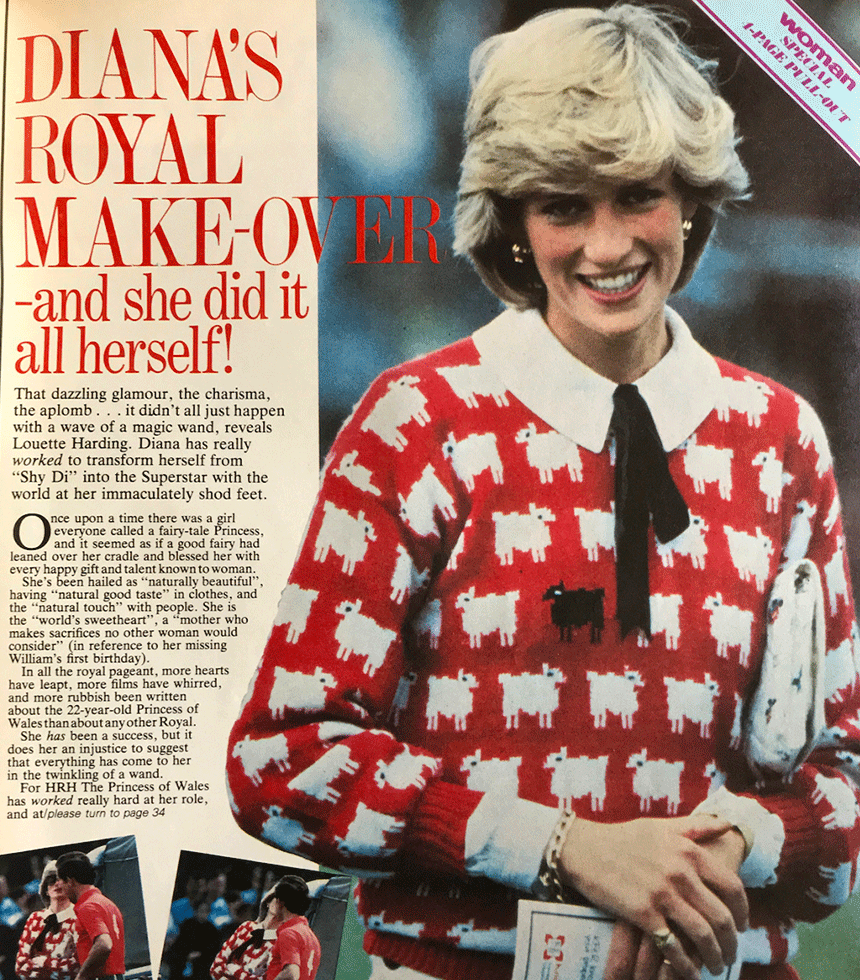 1983
The Victoria and Albert Museum purchases a Warm & Wonderful sheep jumper for exhibition and for its permanent collection.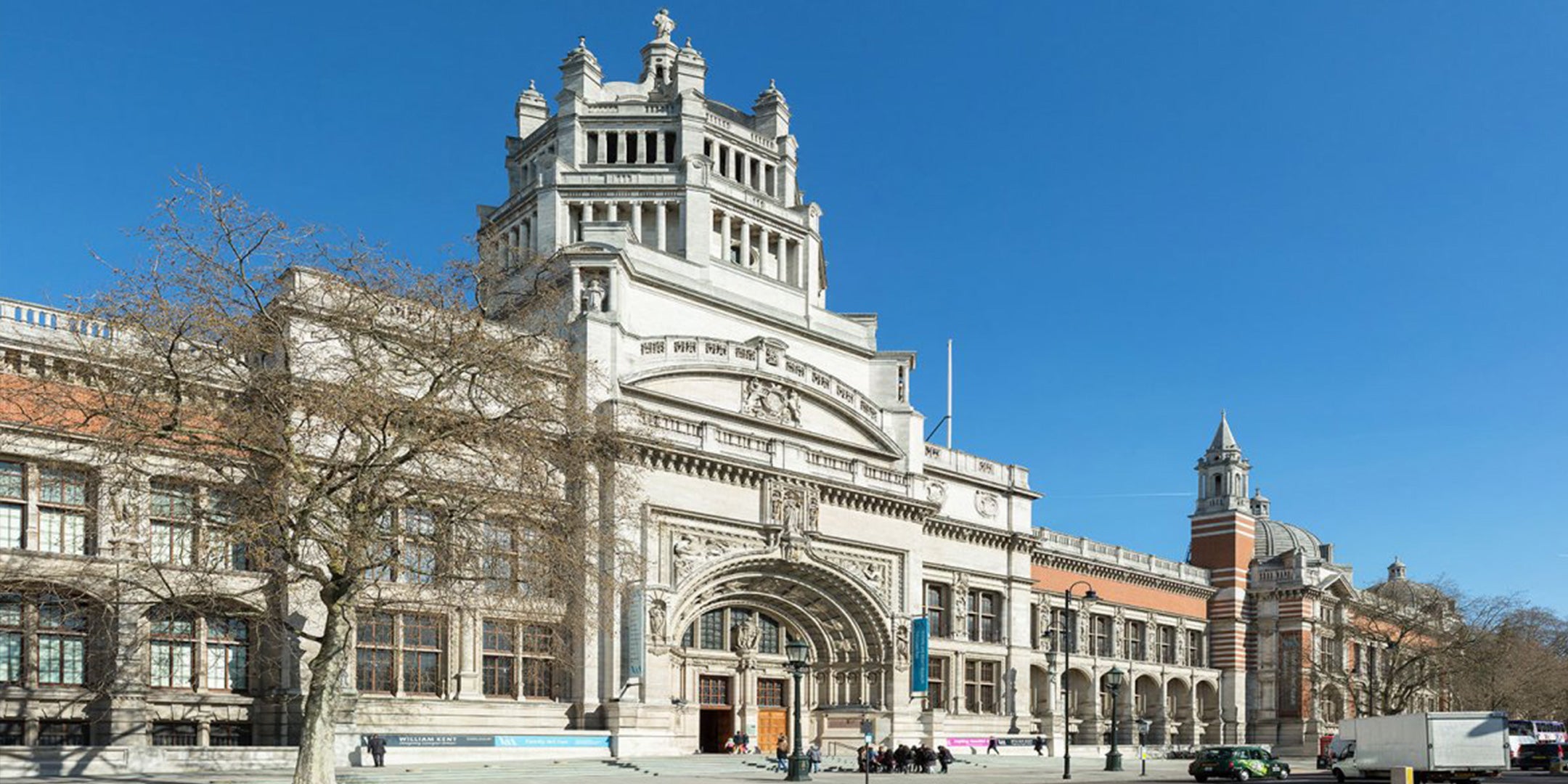 1985-1990
Joanna and Sally move to several new locations, including Camberwell New Road, where they are burgled constantly, and eventually to Primrose Hill.
2007-2018
Joanna and Sally publish a wide range of knitting books: the Best in Show: Knit Your Own Dog series, Pet Heaven, Knit Your Own Farm, Knit Your Own Dinosaur, and more.
2019
40 years after starting Warm & Wonderful, Joanna and Sally both have works of art selected for the Royal Academy Summer Exhibition.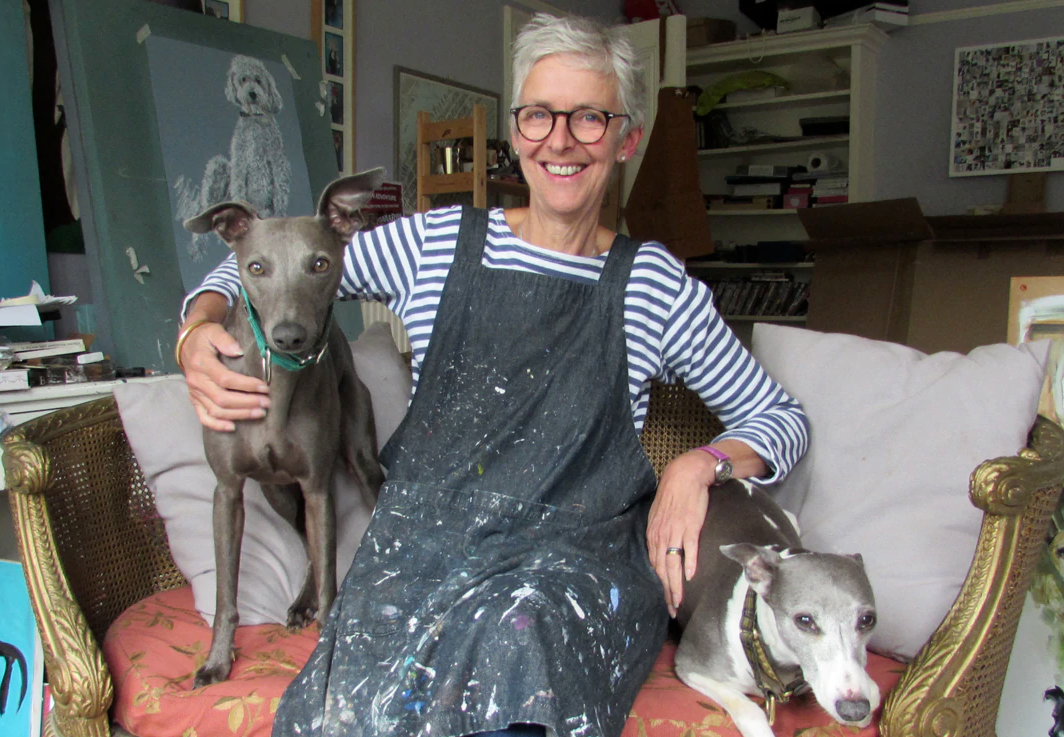 2020
The Warm & Wonderful sheep jumper returns, in collaboration with American brand Rowing Blazers.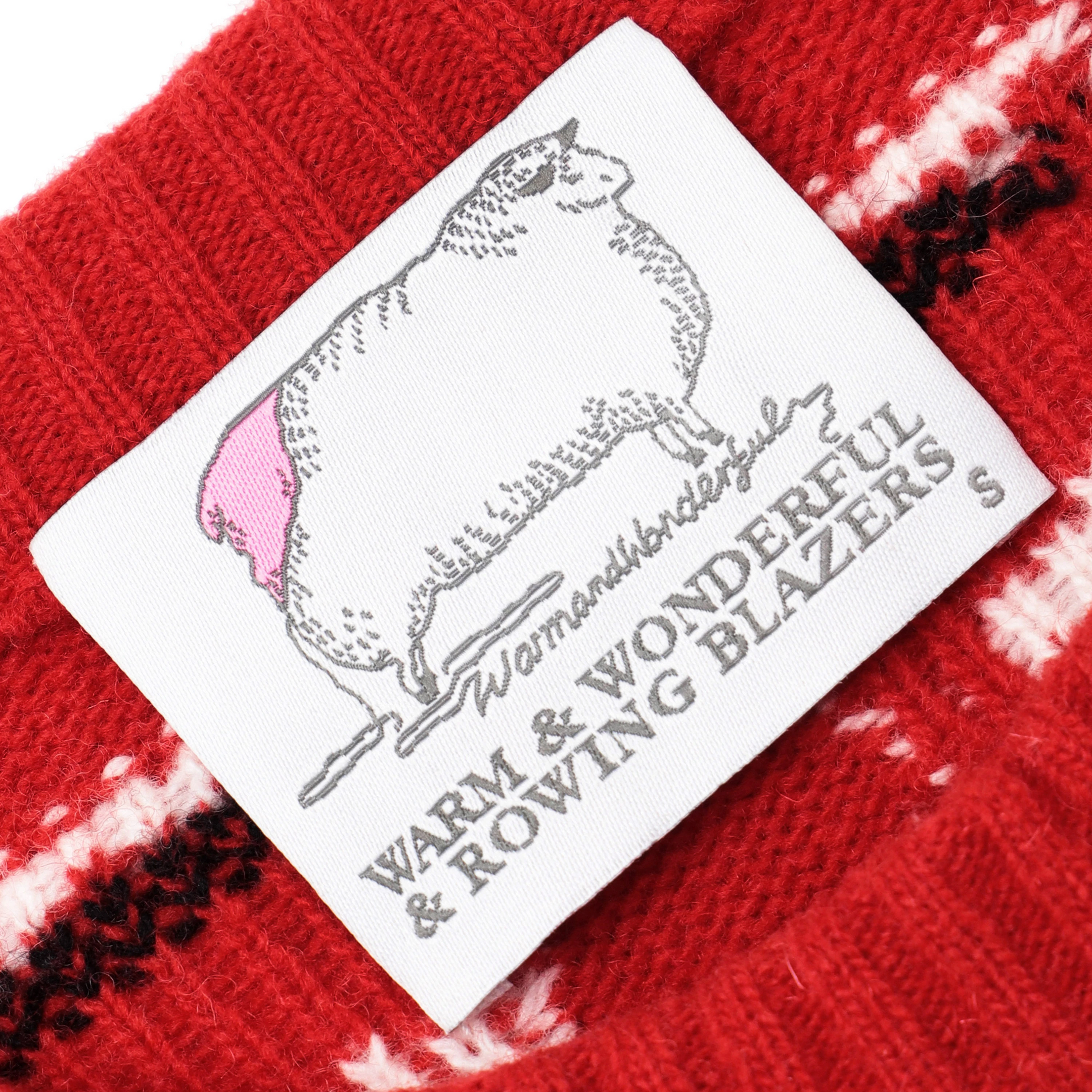 2021
Launch of the Warm & Wonderful e-commerce site and the opening of a pop-up shop in Seven Dials, just a stone's throw from the market stall in Covent Garden where it all began.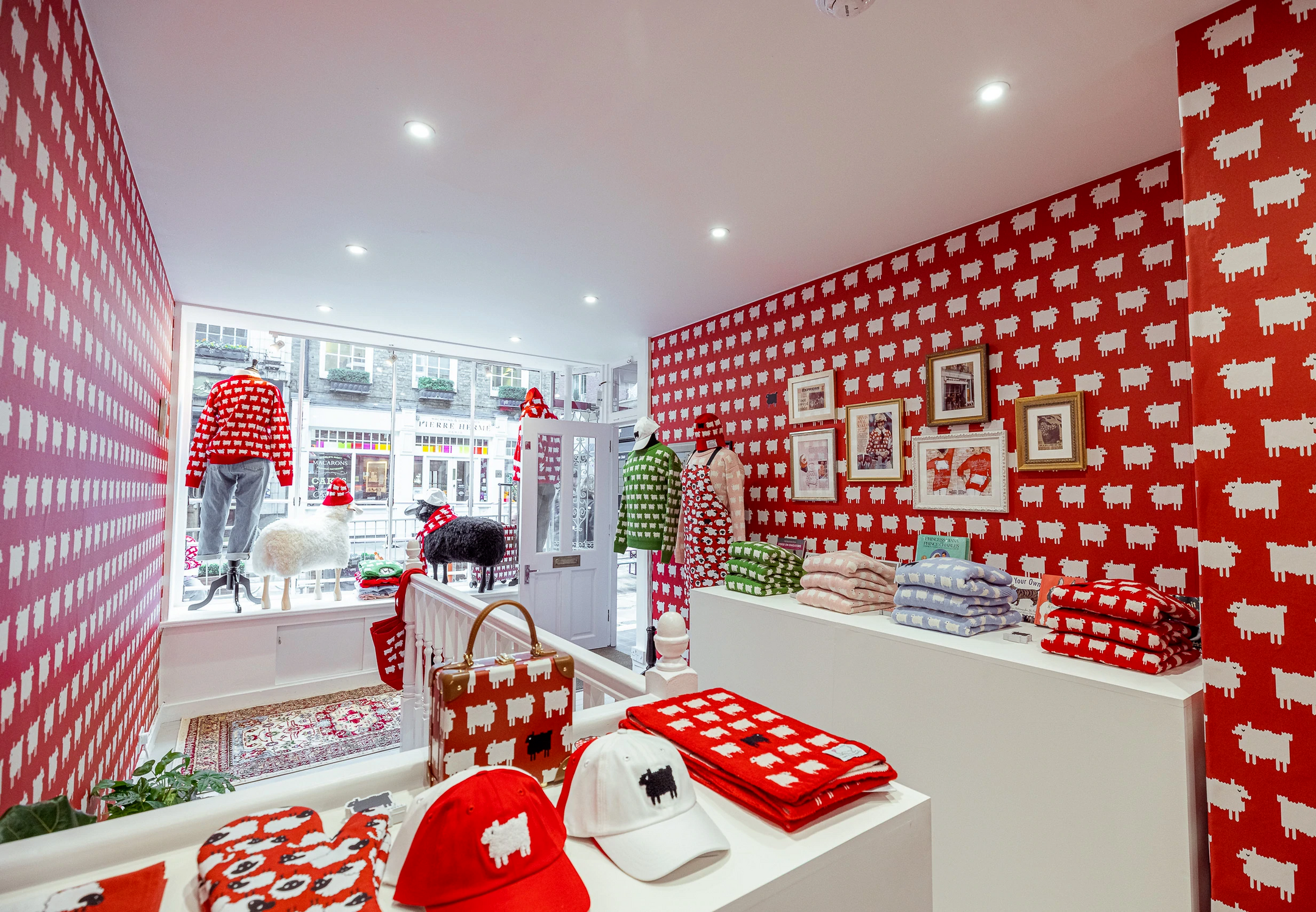 2022
In addition to collaborations with J. Stark, Sperry and Dempsey & Carroll, Warm & Wonderful launches a new leisurewear collection inspired by Diana's "off-duty" style and a collection of authentic Shetland pullovers and cardigans.
2023
After studying the actual jumper worn by Diana in the 80s, Warm & Wonderful releases a new, updated version of their iconic Sheep Sweater made from 100% cotton and featuring tweaks to both the "Black Sheep" pattern and fit.